Additional Resources for Students
This page links to resources helpful for students in HMC CS clinic.
First-meeting documents and forms

Here are the forms and slides from the first meeting.
Please complete the ones relevant to you (at least the first two, the third to obtain driving authorization) by Friday, September 7, 2018:
Clinic Handbook
The CS Clinic 2018-19 Student Handbook this is large description of clinic, which includes traditions and motivation, as well as the yearly and weekly rhythms and to-do lists and detailed guidance for participating in the program.
Password-protected Information
Sample reports, report templates, meeting slides, and other tips can be found here
(You'll need the login and password, sent in an earlier clinic email, to access these examples.)
Key Clinic Dates for 2018-2019
Images for quick reference: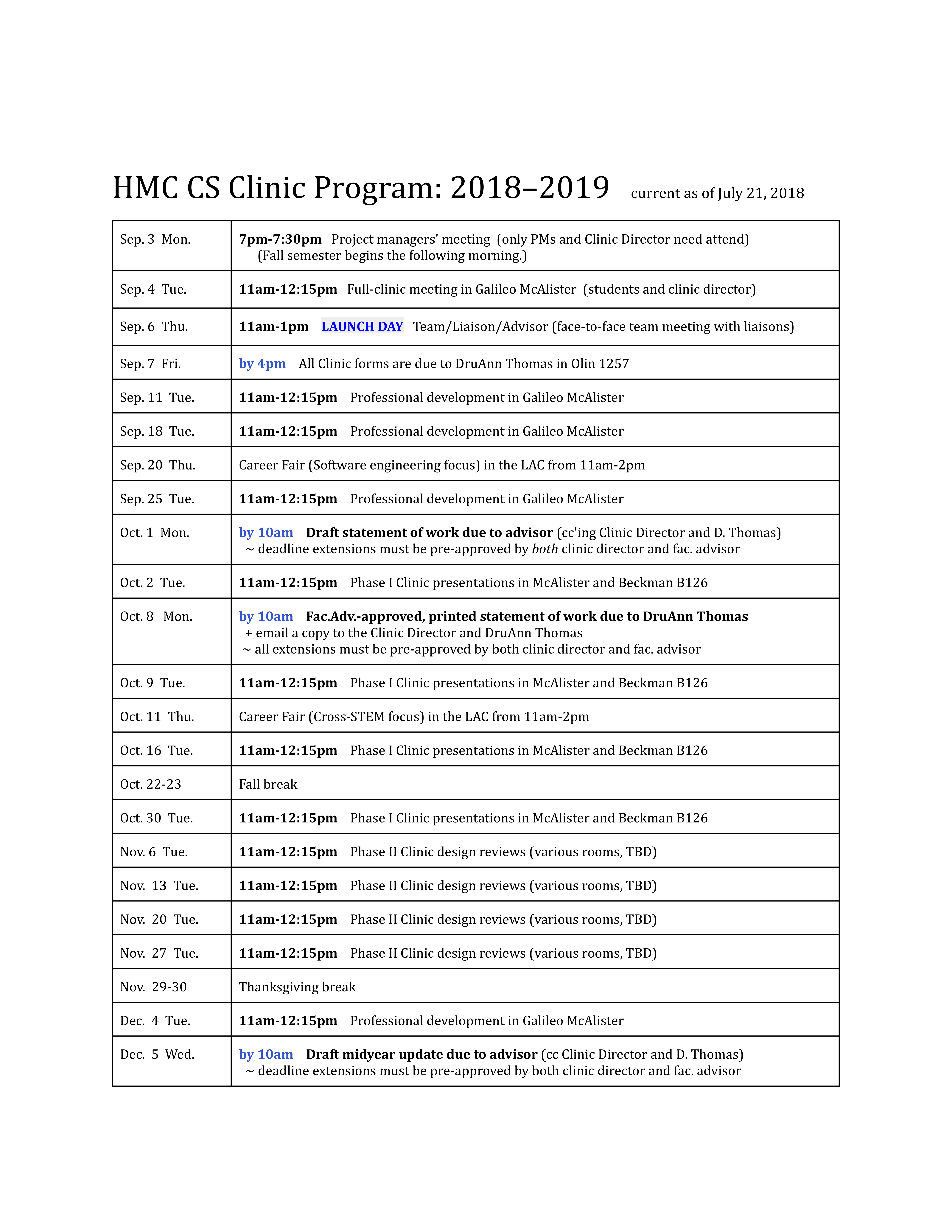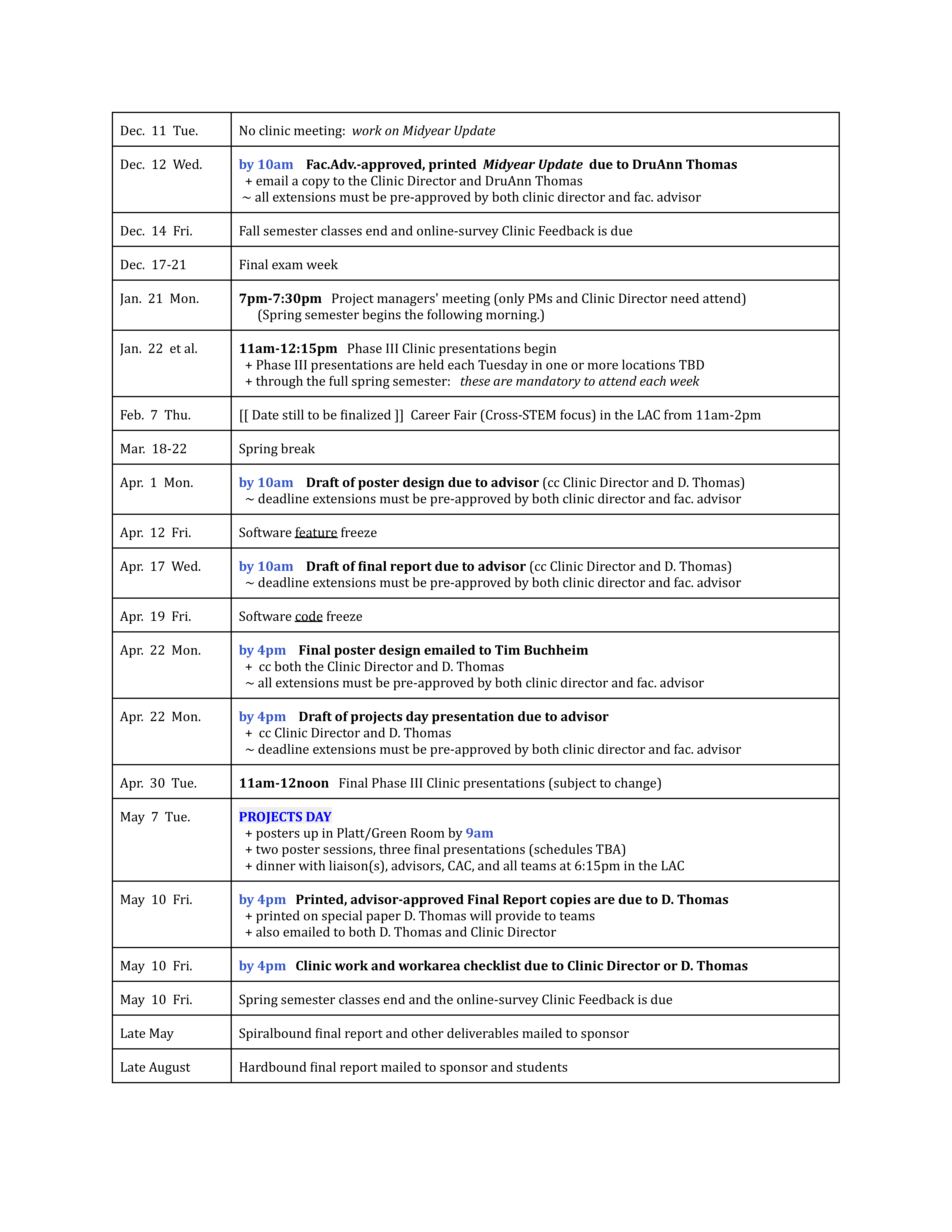 The authoritative text versions are pages 2-3 in the Clinic Handbook, linked above.