HMC's First (and Last) Annual First-year Duct Tape Challenge

What?

On November 1, 2004 sixteen first-year Harvey Mudd College students (and their advisors) gathered for the first annual HMC "duct tape challenge." The challenge was a classic one: design, build, and test a container that would protect a raw egg from breaking in a fall from one or two stories.

The catch.

The only materials available for use were two rolls of duct tape (including their cardboard centers). Nothing else could be part of the protective structure. In addition, the container had to allow for easy access to insert and extract an egg -- say, within 5 seconds. As a result, wrapping the egg in lots of duct tape wouldn't fly... .

The results!

Click on a description for the full-sized image.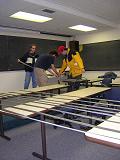 Lining things up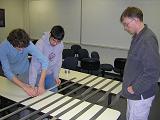 Parachute: before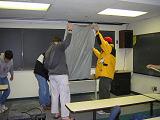 Parachute: during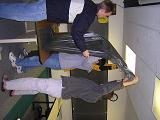 forgot to rotate this one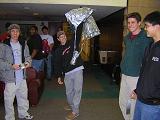 Prof Orwin's team also created a parachute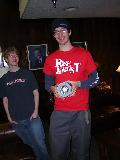 A minimalist approach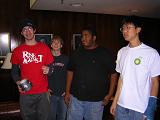 by Prof. Jacobsen's advisees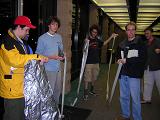 Graham is rightly skeptical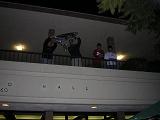 Before the first drop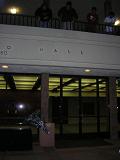 midair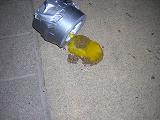 minimalism is hard on eggs...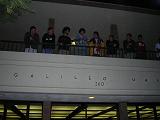 two teams remain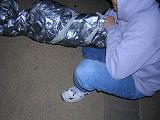 "accessible" ?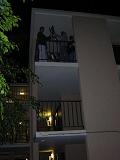 we need a second story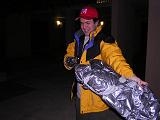 Matt is confident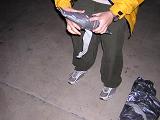 still confident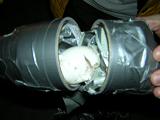 no longer so confident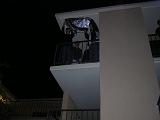 the parachute tries the same drop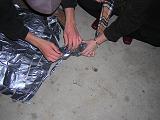 extraction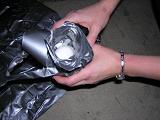 intact!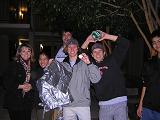 Prof. Orwin's team celebrates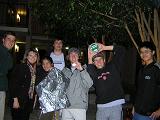 with their trophy: duct tape


The reason why one shouldn't take movies with a poor camera
in low light unless making a Blair Witch sequel, e.g., Da Hip Hop Witch.