"Did you know a penguin's neck bones make up approximately half of its total body length?"
Penguins are very interesting creatures. Some may say NickGrisanti is a PenGuin, or tangentially related to them (something something Bio52). Nonetheless, they are very odd birds.
[Bendystraw Cabbagepatch says "penglings" here]
I bet someone with a lot of random penguin knowledge could save this from the NearlyEmptyPages...
Penguins are not as cool as owls. That is my unpopular opinion.

Have you considered the magnificent penguin owl?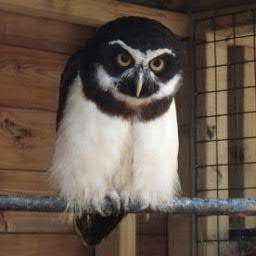 Also a penguin in water is very majestic, you must admit. An owl in water is a sad boi :(

Sure, but can penguins fly? Iím pretty sure you should NOT try and get them to fly, you will regret it.
---
Facts about PenGuins? they wonít tell you in books:
Pain is stored in the penguin
Conversely, love is stored in the penguin
If you look hard enough you can see a penguin in anything
Panguins can be thrown at 3/5 c to make a point

They can already fly on their own; no need to throw them. Also, crikey, what points are y'all making that require a penguin at 3/5 c? Actually, do I want to know?