This is the story of the Bus.

The bus began as a Senior Trip from Harvey Mudd College in Claremont, CA to New Orleans, LA. The plan was to get to Mardi Gras and party.

To get to Mardi Gras, 11 Seniors pooled $3780 to buy a 23 year old city bus with 500,000 miles on it and no seats. The bus was in good physical condition, but certain unforeseen* problems occurred on the way.

Jay and Jeff, the two master minds behind the bus brought with them a log in which the 11 of us could record the trials and tribulations that happened on the way. This is the on-line log, posted for all to enjoy.

Before reading the log, however, I recommend reading this letter from Jeff's dad to Jeff giving sage advice that none of us took to heart.

The conclusion of the bus story is a tragic one. About a month after we got back we learned that Jay Wolkin, owner of the bus and leader of the expedition died in a plane crash in the San Bernadino mountains. This log is dedicated to Jay, who has taken a better bus to a better place.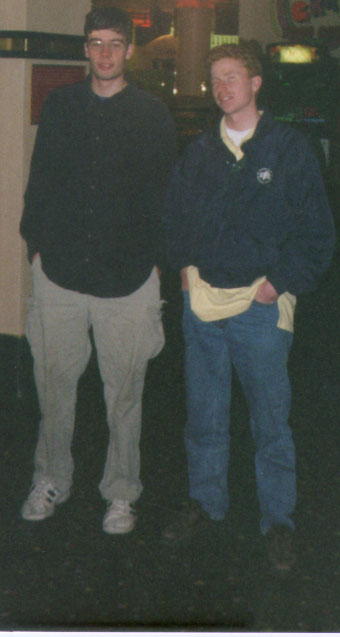 Jeff and Jay in Vegas