You find yourself near the end of an endless voyage across land and sea. Your bones are weary and your muscles exhausted. Your breath is heavy, and every additional step you take is accompanied by a loud rasp. You stumble once, but alas, you manage to maintain your footing. Your head hurts ... and then you look up to the west ... you look up and at the setting sun ... your trekkage has been victorious! You are at ...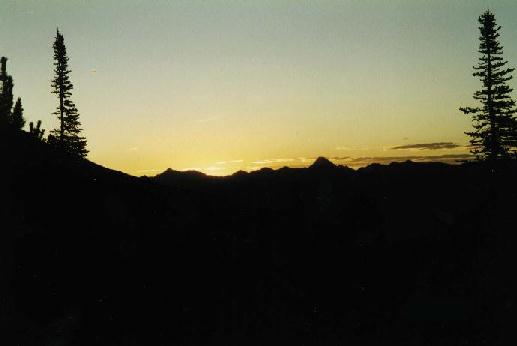 First thing's first:
Hello, welcome to my home page. My name is Jeff Hartline and I go to school at York Highschool in Yorktown Virginia. I am also enrolled in New Horizons governor's school as well as CNU. This is my second homepage and I hope you enjoy looking at it. To refrain from the repetiveness of 'mail me' logos I will place one mail icon here. If, for any reason, you feel like mailing me...please do so. My address is: jhartlin@pcs.cnu.edu.
HIGHLIGHTS
ACADEMICS
Here I've listed my current academic situation and also a few career goals I have set for myself.
The Beginning
My Academic History
The Present Situation
My Future
ATHLETICS & OTHER
Generally I am an athletic person, but, due to time restraints I no longer play for the school team. My favorite sports are listed below, but I will play just about anything

Volleyball (beach, and I need a partner bad!)
Baseball (this past year was my last in senior league)
Soccer (defending is my best skill and I normally play stopper)
Ping-Pong (the rough and tumble, dive and jump kind)
Pool (no one can sink the cue ball better than I!)

I'll also list several 'non-sport' stuff in this section of my home page, here it is:

Computers (see this page for my various M*s)
Writing
Songs (check out this page!!!)
Poems
Prose
Music
Les Miserables Sound Track
Pink Floyd
Eagles
REM
Bon Jovi
The Who
Many more modern groups
... and the list goes on!
Other links:
Allen and Keylee's Crazy Picture of the Week.
Allison Lee (Mariathe) at Scimia.
Jennifer McCarty (Sascha) at The Cat's Meow.
And ... ASHDEN'S (Kiri's) Page!
MISC. COOL STUFF
and remember what kind of message the computer gives you.
JAVA stuff (sorry, doesn't work)
This page is maintained and updated by Jeff Hartline. The last thorough update was sometime during the fall of 1995. Many things have happened since then, and I have not had time to cover them in my homepage. One such thing is my 16th birthday, but that is probably the least important. Thank you for bearing with me ...